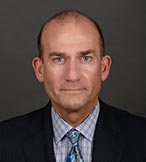 Patrick F. Edd, CFE
CEO and President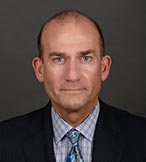 Patrick F. Edd, CFE
CEO and President
Patrick has been with Annex Brands since March 1991, starting with the company as Director of Finance and Administration. Subsequently, he was named the Company's Chief Financial Officer (CFO).
In 2004, he was promoted to the position of President while retaining the title of CFO. In May, 2018, Patrick was promoted to Chief Executive Officer, retaining the positions of president and chief financial officer. His primary responsibilities include the day-to-day operational management of the company.
Patrick studied at San Diego State University, earning a Bachelor of Science degree in Business Administration as an Accounting Major. After college, he earned his certification to practice as a Certified Public Accountant (CPA) from the state of California (inactive).
Prior to his service at Annex Brands, Patrick spent four years with the international accounting firm of Touche Ross & Co. (currently known as Deloitte & Touche), primarily as a financial auditor, specializing in savings and loans, construction, broker dealers, mortgage banking, insurance and real estate.
After Touche Ross & Co., Patrick spent three years as CFO of one of its clients in the hospitality industry before joining Annex Brands.
Patrick is a member of Financial Executives International and in 2009 was awarded the designation of Certified Franchise Executive (CFE) by the International Franchise Association in recognition of his knowledge and experience in the franchising industry.

Patrick's community outreach includes currently serving as Chairperson for St Paul's Senior Services' Operating Board after having served in various other volunteer capacities for the organization. St Paul's Senior Services (est. 1960 as a full-service, non-profit retirement community) provides homes and care in a non-denominational environment to generations of San Diego's senior citizens while addressing the varied social, physical, spiritual, ethnic, econonomic, and cultural needs of those served.