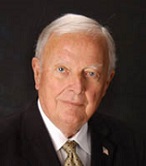 Jack Lentz
Founder, Chairman, and Chief Executive Officer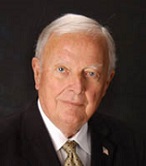 Jack Lentz
Founder, Chairman, and Chief Executive Officer
Jack Lentz founded PostalAnnex+ with three stores, opening in the summer of 1985. One year later, Jack learned about franchising and started the PostalAnnex+ franchise system.
In September 2007, Postal Annex+, Inc. changed its name to Annex Brands, Inc. after the acquisition of three other brands: Sunshine Pack & Ship, SPS Moving and Handle With Care Packaging Store.
After graduating from college, Jack's first career (12 years) was in the newspaper business. He later owned a business magazine and spent years in the printing business. During this period, he attended law school at night and received his law degree in 1969.
After a short retirement, he and his wife, Marty, started another printing company. Shortly thereafter, Marty took over the business, and Jack became president of a title insurance company.
Trying to retire once again, Jack found his expertise needed by friends, this time working as a business consultant. Working out of his home, Jack realized the need for mailing, faxing, copying, shipping and other services to belong under one roof. As a result, he created the first PostalAnnex+ store, located next door to a post office in the University City neighborhood of San Diego, California.
Today, Jack continues as Chairman and CEO of Annex Brands as well as continuing community outreach. He serves as: 1) a Board Member of the Sharp Rees-Stealy Philanthropic Council which supports the not-for-profit Sharp HealthCare system, providing uncompromising medical excellence for the San Diego community, 2) a Board Member of St Paul's Senior Services (est. 1960 as a full-service, non-profit retirement community) which provides homes and care in a non-denominational environment to generations of San Diego's senior citizens, and 3) an active member of Rotary International, serving the East Cape community of Baja California, Mexico by providing opportunities to children in the form of educational support and health care assistance.